The DTM and Super GT will combine for two exhibition races in 2019 with one event in Germany and one in Japan, Autosport has learned.
The two series have been attempting a tie-up since 2015, and Super GT chairman Masaaki Bandoh said a pair of demonstration runs last year at Hockenheim and Motegi marked a "big step" towards an inter-series race.
Amid suggestions a set of united 'Class One' regulations are close to being implemented, drivers from the DTM and Super GT are now expected to compete against each other.
Gerhard Berger, chairman of the ITR organisation that promotes the DTM, said the races would be 'very special'.
"We are going to have two races most probably next year, they are going to be very interesting," Berger told Autosport.
"One in Europe, one in Japan. We don't know where yet, that is still being discussed.
"That's going to be very special."
With Mercedes due to leave the DTM at the end of the season, which has led to Audi and BMW both pressing the DTM to find a new manufacturer by 2020, further weight has been thrown behind the idea of aligning the series with Super GT.
"These races are now possible without the real headache of balancing different concepts," said Audi's head of motorsport, Dieter Gass. "I would love it.
"This is why we are having continuous discussions with the Japanese, this is what we are working on.
"It looks good that we will effectively have the same regulations for next year."
BMW's Rudolf Dittrich added: "We have put quite a lot of effort in to finalise these Class One regulations.
"We are very excited once they are finished and for what arises from them.
"We're in the final stages. I think we're going in a good direction."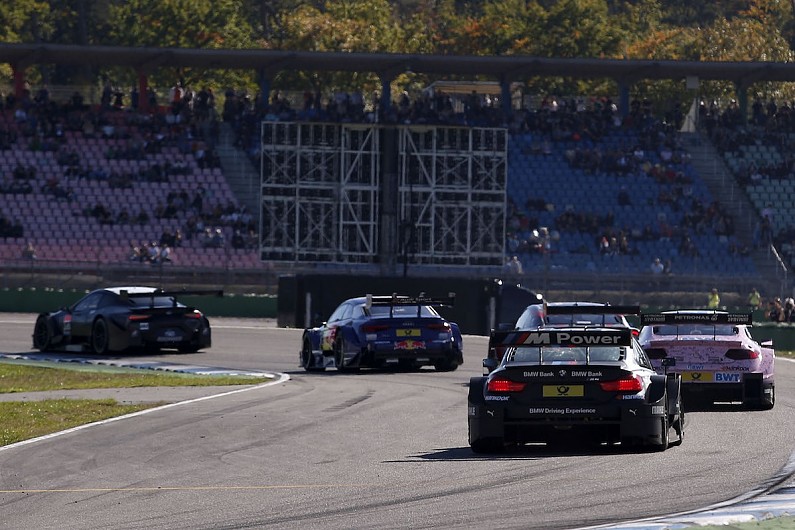 Autosport understands an announcement regarding a definitive set of shared regulations could come in June.
It is expected that Super GT – which has four different tyre manufactures and three car makes driven by the likes of ex-Formula 1 driver Jenson Button – will not run exactly the same regulations as DTM in 2019.
The series wants more freedom with its rules in areas such as aerodynamics.
However, it will be easy to modify the Super GT car to meet the Class One regulations for the two shared exhibition races.
Honda is also expected to be given special permission to compete in the inter-series races, as it's mid-engined layout would not be eligible under Class One rules.