Toro Rosso didn't expect the "huge step forward" delivered by the updates it brought to the 2018 Bahrain Grand Prix, according to Brendon Hartley.
Hartley and team-mate Pierre Gasly were eliminated in Q1 at the season-opening Australian Grand Prix, in which the team scored no points
But both drivers then fared much better in Bahrain qualifying on Saturday.
Hartley came up just a tenth short of advancing to the final qualifying segment, while Gasly qualified the Honda-powered STR13 a shock sixth, which will become fifth on the grid thanks to Lewis Hamilton's gearbox penalty.
Hartley explained that a new aero package was responsible for the performance step, and that the gains actually caught Toro Rosso by surprise.
"The fact we've brought so much performance is really, really encouraging," he said.
"I think the estimate of the performance from the upgrade was quite small and it ended up being a lot larger than estimated, which is also fantastic. It's normally the other way.
"I had the feeling this was going to be a stronger track for us anyway, compared to Melbourne.
"But I wasn't expecting the performance increase from the upgrade that I had on the car today.
"I don't think anyone in the team expected us to take such a leap forward, to be one of the leading cars of the midfield.
"Obviously it's a tight battle still but it's an incredible effort.
"In Melbourne we were not there. I qualified 16th, but that was more or less where we were – we saw the pace in the race – that was where we were.
"We really made a huge step forward."
The update, according to Hartley, was a new floor as well as "parts on the brake drums".
Gasly had the new package throughout Friday, while Hartley tried it for the first time in Saturday practice and immediately felt its impact.
"[It was] a really big [difference], actually," he said, "straight away this morning.
"[From] my first lap I commented how much better the car felt, so that was really encouraging."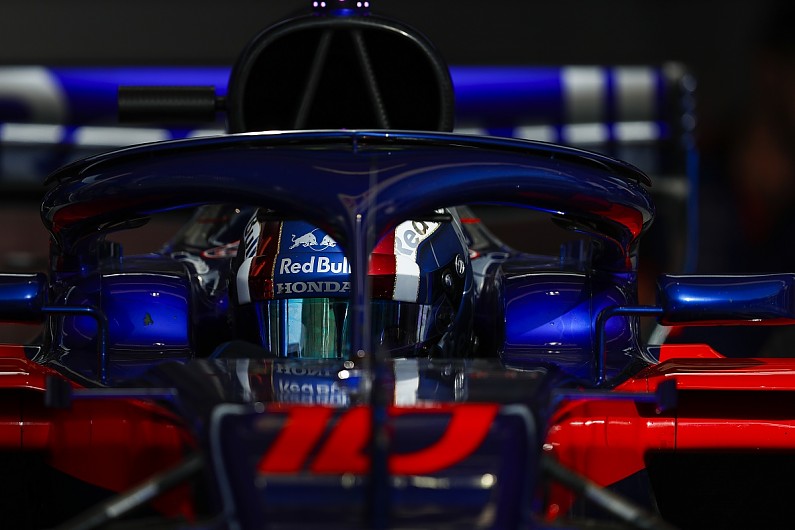 Gasly said Toro Rosso initially "expected less than a tenth" from the new aero package, but conceded that "it looks like it's working really well, so maybe we need to analyse the impact a bit more deeply".
But the 2016 GP2 champion felt the biggest difference from the Australian GP was done to set-up changes.
"We have changed our philosophy quite a lot," he said.
"Melbourne is really special, so bumpy, and you need to change the set-up massively for that track.
"Here we came back a bit closer to what we had for Barcelona, found some good or interesting directions for the set-up, and just felt super comfortable with the car from FP1."
Gasly added that his Q3 effort was the best lap of his short F1 career so far: "I didn't know we'd get through to Q3 but it worked out.
"After I got through I just managed my best lap in F1 in my first Q3.
"Just great timing – I was really happy about it."