Scott Dixon has walked away from a terrifying aerial accident that caused the 2017 Indianapolis 500 to be red-flagged.
The incident started when Schmidt Peterson driver Jay Howard ran high at Turn 1 and hit the outside wall.
He then came down the track, directly in the path of Scott Dixon's Ganassi Dallara-Honda.
The polesitter had nowhere to go and was launched over the top of Howard's car.
Dixon then landed on top of the inside SAFER Barrier, tearing down part of the fence in the process.
The entire rear section of the chassis was torn clean from the rest of the car.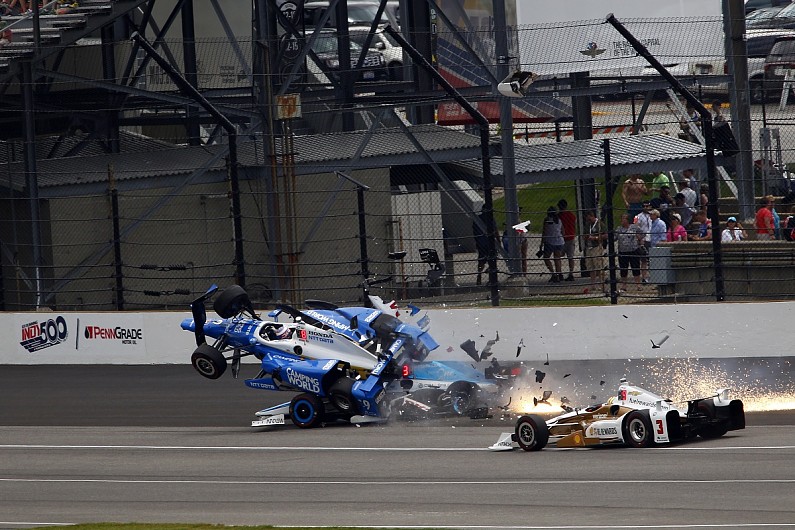 Helio Castroneves narrowly avoided being collected, driving completely underneath Dixon and running through the grass.
Both drivers emerged from their vehicles under their own power.
A photographer who was near the scene of the accident was also taken away for examination.
The race was immediately red-flagged as repairs were made to the the barrier and fencing.
Howard, who was running several laps down after running out of fuel and then suffering electrical problems, blamed Ryan Hunter-Reay for pushing him wide after being checked and released from the infield care centre.
Fernando Alonso was leading the race when it was stopped.