Porsche LMP1 World Endurance champion Earl Bamber says he instigated his deal to contest this year's Bathurst 1000 by sending Australian Supercars driver Shane van Gisbergen a WhatsApp message.
Bamber has secured one of the best Supercars seats for this year's three long-distance races and will share a factory Triple Eight Holden Commodore with fellow Kiwi van Gisbergen.
He said he had sparked a conversation about contesting the Sandown, Bathurst and Gold Coast races when he realised his 2018 Porsche schedule would not clash with any of the endurance events.
Bamber also visited the team's Gold Coast base to prove how serious he was about his suggestion.
"I'd never manager to be able to do any of the Supercars enduros because it had always clashed with something I was doing like Petit Le Mans or Fuji," said Bamber.
"I'd heard a rumour there was going to be no clash [this year], so then I was waiting anxiously and asking many people in Supercars when the calendar was coming out.
"The day the calendar came out I saw that it didn't clash at all. The first person I texted was Shane and said 'Would you be interested in trying to do the co-driver races together?' and he said 'Yeah I'd be keen to do that, that'd be cool'.
"It went from there. I know Jeromy [Moore, a former Triple Eight engineer] from the LMP1 team, so I think he put in a good word to Roland [Dane, Triple Eight boss].
"Roland was also at Fuji, and luckily I managed to put the car on pole [for the 2017 WEC round] and drive well in the wet.
"I came down to the Gold Coast and had a look around, but [Roland] didn't say if he'd put me in, he was trying to decide between a couple of guys.
"But I wanted to come down and show I was serious. Not just saying 'yes I'd like to do it', but actually seriously looking at it.
"They eventually made the decision to put me in, which was cool. But really, the first point of contact was WhatsApp."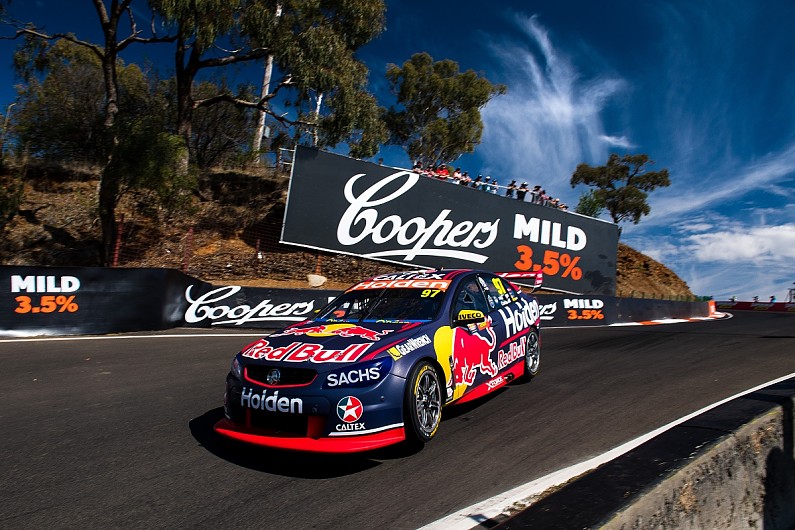 Bamber said a long-held ambition of winning the Bathurst 1000 was the driving force behind his persistence in completing a deal.
"I've already had success at Le Mans twice and won the World [Endurance] Championship as well," said Bamber, who could also contest the Porsche Carrera Cup races that support this year's Gold Coast 600 event.
"You look and say 'What do I want to try and win and achieve next?'. When you grow up as a kid in New Zealand, since you can remember you watch Bathurst every afternoon.
"I said to myself if the chance comes up then I absolutely have to come and try and do the 1000 and try and win the thing, because I think it would be something nice on my CV."