Brendon Hartley says his Toro Rosso team-mate Pierre Gasly's "nice speech" about team orders after the Brazilian Grand Prix rang hollow after he benefitted from them several times in 2018.
When running behind the 11th-placed Gasly, Hartley requested that the team swap its cars as he had better pace on softer and fresher tyres.
But Gasly did not yield to Toro Rosso's subsequent instructions, and Hartley only found a way past shortly before the finish.
Gasly said after the race that he saw little point in swapping the cars at the time he was asked as both were out of the points, adding: "I think if you're in this position, you should race."
Speaking ahead of the season finale in Abu Dhabi, Hartley expressed bemusement at Gasly's comments.
"It was a nice speech Pierre did about team orders to the media," Hartley said when asked about the situation by Autosport.
"But he didn't give the same one when I let him past many times, also for position, or sometimes compromised my race to help him or the team secure points.
"In the end I was told – a long way before I caught him – that he'd let me through when I got there. And I was told each lap he was going to let me by in Turn 4.
"I did a better job managing tyres, fuel, and had better race pace than him in the race, so the team saw that I had the best chance to score points if somebody had an issue ahead, which didn't happen."
Gasly has scored 29 points to Hartley's four so far in 2018, and will be joining the main Red Bull team next year, while the Kiwi is likely to exit F1.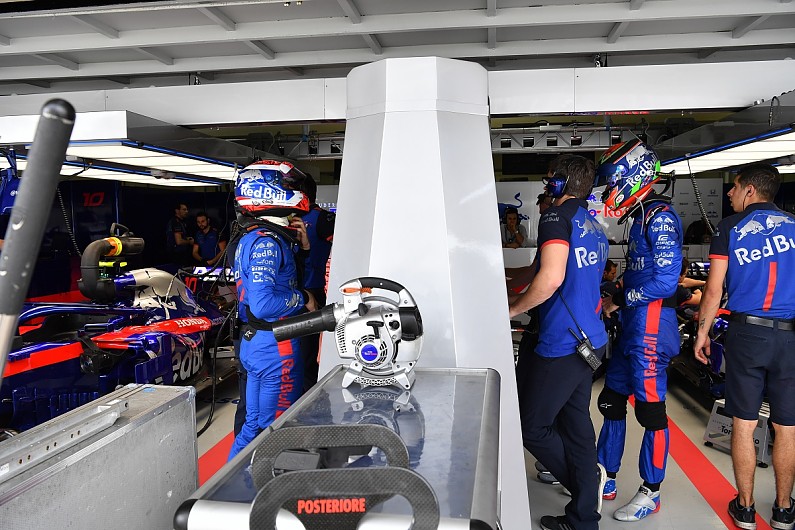 Back in Monaco – where Gasly posted one of his campaign's best results with seventh – Sauber's Charles Leclerc suggested Toro Rosso "played a bit of a game "and used Hartley to slow down the Frenchman's rivals.
Hartley said Gasly's refusal to adhere to team orders in Brazil was made worse by the fact the team was short on spare parts.
"If the team tells us that we're racing, that's what I'll do, but from the team's point of view, when we don't have spare parts for the new aerokit, it didn't really make sense for us to be fighting.
"I'm all for racing, but if I'm told that the race isn't on, then I'm not going to go against the team orders and risk damaging a car that we don't have a lot of spares for."
Hartley said had been expecting an explanation from Gasly but did not get one.
"I mean, the team's position was pretty clear in the meeting so there wasn't really much more to discuss," he added.
"We have very clear team order guidelines, after he went into the back of me in China earlier this season and we had the clash."