Smeg Racing's Simon Evans and Gene Rollinson have been crowned 2017 ENEOS North Island Endurance Series winners, taking the final race of the season and the Three Hour series title. "It's a credit to the team, it was a whole team effort," Evans said. "The car felt really really good considering we hadn't put a
The ENEOS North Island Endurance Series field will have to wait another day to find out the title winners of the One and Three Hour series, after Saturday's racing was rained out. Pre-weekend forecasts predicted rain for Saturday's event, but the overnight deluge was too great for South Auckland's Pukekohe Park facility to handle. "That
Two heavyweights of endurance racing will go head-to-head at Pukekohe Park this weekend, with the 2017 ENEOS North Island Endurance Series reaching its climax. Auckland based outfits Smeg Racing and Trass Family Motorsport lead the Three Hour series on equal points. Each has one win apiece after the two rounds at Bruce McLaren Motorsport Park
Nineteen-year-old race driver Jordan Baldwin has topped the points-table following the intensive week-long camp in Dunedin which commences the New Zealand Elite Motorsport Academy programme for 2017. Baldwin, from Howick, Auckland, is one of eight young motorsport competitors selected to participate in the year-long training and coaching programme designed to provide the competitors with an
The first two completed SuperUtes have been revealed in Townsville alongside confirmation of key details for the new series. A Ross Stone Racing Ford Ranger and Sieders Racing Team Mitsubishi Triton were uncovered in front of media at the Reid Park street circuit ahead of the series' kick-off in 2018. The Mazda BT-50, Toyota Hilux,
John Midgley returned to the ENEOS North Island Endurance Series to take victory at round two of the One Hour series at Hampton Downs Motorsport Park. The shortened race was marred by several incidents caused by a sudden downpour late in the race. It all ended in controversy with Matt Whittaker initially given the race
The final round of the ENEOS North Island Endurance Series is set to go down to the wire after Trass Family Motorsport (TFM) made it one apiece with Smeg Racing in the Three Hour title race. New Zealand's Sam Fillmore and Australian Danny Stutterd took victory at Hampton Downs Motorsport Park in the North Waikato
Another bumper field will take to Hampton Downs Motorsport Park this weekend for round two of the ENEOS North Island Endurance Series, where nearly 70 of the best racing machines will battle for One and Three Hour honours. It's set to be another hotly contested competition across all classes, with several GT3 racing machines returning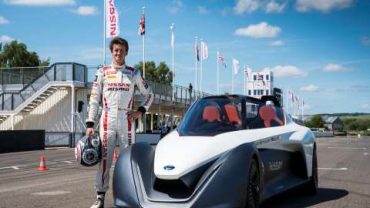 Since the debut of the Tama in 1947, Nissan has established a rich heritage in zero-emission technology as the world leader in EVs. It pioneered the EV revolution with the launch of world's first mass-market 100% electric passenger car – the Nissan LEAF – in 2010. The new second-generation LEAF will make its world premiere
For the first time, Mercedes-AMG's powerful eight-cylinder biturbo engine is available in a mid-size SUV, making the new Mercedes-AMG GLC 63 S 4MATIC+ SUV and 4MATIC+ Coupé models New Zealand's fastest SUV combination with acceleration from 0-100 km/h in just 3.8 seconds. The pair of performance SUVs also feature air spring suspension with adaptive adjustable
Every enthusiast with a V8 heart should be beating a path to Shannons Melbourne Winter Auction on July 17, where a range of sought-after bent-eight beauties from the US and Australia will be crossing the auction block. The standout vehicles – both yellow – from the red and blue corners are a brace of V8
BMW are about to launch Black Editions of the X5 and X6 Both models generate a top performance of 423 kW/575 hp from the 4.4-litre V8 engine. Both cars do 0 to 100 km/h in just 4.2 seconds with the standard 8-speed M Steptronic gearbox. The maximum torque of 750 Nm produces impressive drive in
The widely anticipated new Nissan LEAF will feature state-of-the-art ProPILOT technology, Nissan's autonomous drive technology that reduces the hassle of stop-and-go highway driving. ProPILOT supports drivers by helping control acceleration, braking and steering during single-lane driving on the highway. In the coming years, Nissan's ProPILOT technology will offer increasing levels of autonomy, with the system
Vans… they're everywhere in New Zealand. Driven by tradies, couriers, shuttle drivers and a vast array of small businesses. They are everywhere yet at the same time largely unnoticed (unless you drive one of course). Vans do not grace the covers of the latest auto enthusiast magazines like a Ford Mustang or Ford GT.
Mercedes makes it first appearance at Fieldays next week. They must be counting on a bit of a lift in dairy prices. But good on them stepping out of Queen Street to where the real money and workers are. They will be showing the mighty G-Professional Cab Chassis which is built at the same facility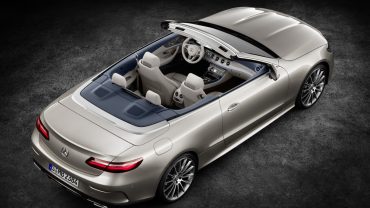 Mercedes-Benz is completing its E-Class family with the new E-Class Cabriolet. This open four-seater with a classic fabric soft top combines puristic, sensuous design with high long-distance comfort for four occupants and the latest technology. This includes comprehensive smartphone integration with a wireless charging and key function, a widescreen cockpit and the latest assistance systems.