The GT Association, sanctioning body of the Autobacs Super GT Series, has released the official entry list for the first round of the 2017 season, the Okayama GT 300km Race at Okayama International Speedway, which will be held on April 8-9.
Only a few notes from the entry list to read up on:There's just two changes from the standard GT300 entry list that was released in February.
Saitama Toyopet GreenBrave has selected their third driver, Shigekazu Wakisaka, to drive alongside the returning former GT300 champion Taku Bamba, replacing team director and driver Takayuki Hiranuma in the #52 GreenBrave Toyota Mark X MC.
2001 GT300 champion Takayuki Aoki will drive the #360 RunUp Nissan GT-R GT3 at Okayama with Yusaku Shibata. Aoki was announced as Tomei Sports' third driver on Saturday.
The GT300 field will have twelve different manufacturer badges (Audi, Bentley, BMW, Ferrari, Lamborghini, Lexus, Lotus¹, Mercedes-Benz, Nissan, Porsche, Subaru, Toyota²) and sixteen different models of vehicle on the grid in amongst its thirty entries.
¹ Lotus Evora MC manufactured by Mooncraft Engineering.
² Includes Toyota 86 MC manufactured by Dome Racing and Toyota Mark X MC manufactured by Saitama Toyopet.
This race will mark the Super GT debut of the 2017-spec GT500 cars (Lexus LC500, Honda NSX-GT, and Nissan GT-R), the Toyota Mark X MC, and the Bentley Continental GT3.
Nine drivers will make their Super GT race debuts at Okayama: Kiyoto Fujinami (Team Mach), Nattapong Horthongkum (Panther Team Thailand), Shintaro Kawabata (Team Upgarage with Bandoh), Sven Müller (D'Station Racing), Jake Parsons (Team Taisan SARD), Natsu Sakaguchi (Team Mach), Sho Tsuboi (LM Corsa #51), Sean Walkinshaw (Autobacs Racing Team Aguri-BMW), and Ryosei Yamashita (Rn-sports).
All the above drivers, plus Keishi Ishikawa, Jono Lester, and Nattavude Charoensukhawatana, are eligible for the 2017 Shingo Tachi Memorial Award for Rookie of the Year, awarded at the end of the season by Super GT World.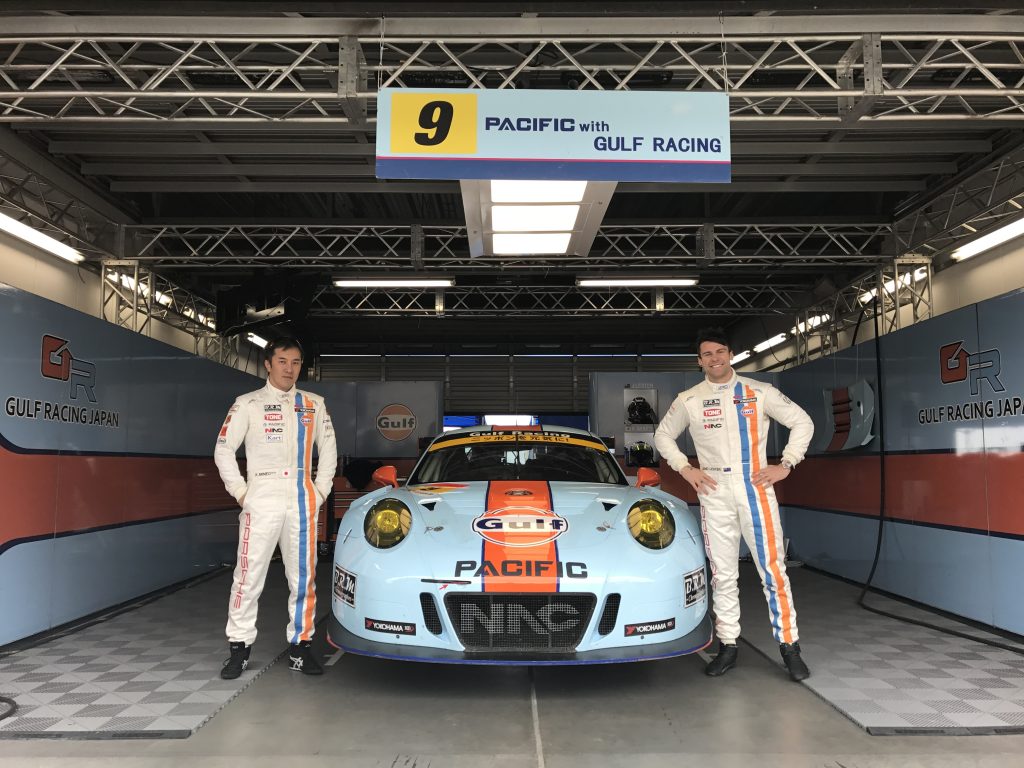 In addition to the 73 Japanese drivers on the grid, 17 drivers will represent 10 other nations in this opening round of the championship: United Kingdom (Jann Mardenborough, James Rossiter, Richard Lyons, Sean Walkinshaw), Germany (Jörg Müller, Sven Müller), Italy (Ronnie Quintarelli, Andrea Caldarelli), New Zealand (Nick Cassidy, Jono Lester), Thailand (Nattavude Charoensukhawatana, Nattapong Horthongkum), Australia (Jake Parsons), Belgium (Bertrand Baguette), Brazil (João Paulo de Oliveira), Finland (Heikki Kovalainen), and Sweden (Björn Wirdheim).
Story via Super GT World.